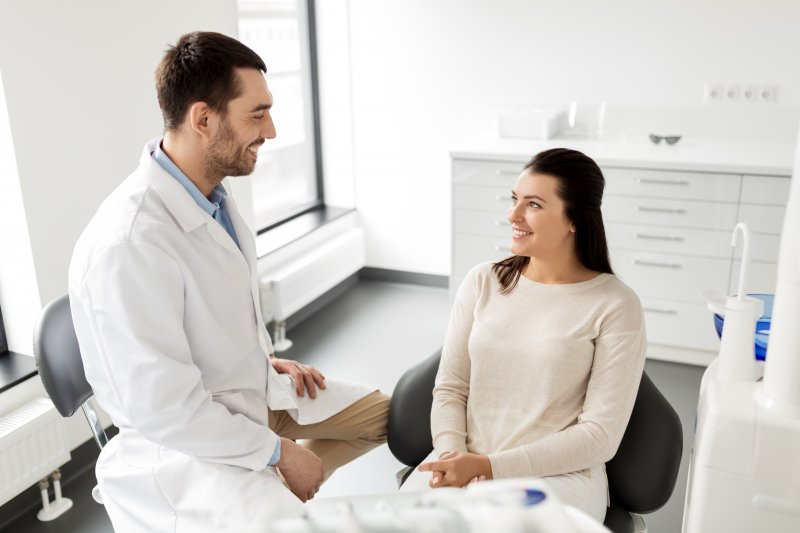 Are you looking to get cosmetic dental work done to improve the appearance of your smile? There are a wide variety of cosmetic treatments out there to help you get the smile you have always dreamed of, but you need to be well informed in order to get the best results. Before your consultation, make sure that you are prepared. Continue reading to learn which questions you should be asking as well as other preparation tips.
Which Questions Should You Ask Your Cosmetic Dentist?
Your consultation is about more than just your dentist giving you a rundown of what the procedure looks like. This is your time to ask any question you may have so you can be prepared when it comes to the day of your treatment. Here are some to keep in mind and throw your cosmetic dentist's way:
Am I a good candidate for this cosmetic treatment?
What are the benefits and risks of this procedure?
Have other patients seen success with this procedure in particular
Do you recommend any additional or alternative treatments?
Can I see some before and after photos of this procedure?
Tips for Preparing for Your Cosmetic Dentistry Consultation
Keep Up Excellent Oral Hygiene
Before you can get cosmetic dental work, your mouth needs to be in optimal health. If you don't have excellent oral hygiene now, you could develop an issue that could keep you from getting the cosmetic treatment that you are waiting for. Prioritize your oral hygiene regimen before, during, and after your treatment to get the timely results that you are looking for.
Bring Photos
The final result of your treatment will be personalized to you, but it is a good idea to bring some inspiration photos to your dentist. This will give them a better idea of what exactly you're wanting from the procedure. They will also be able to discuss all the different treatments you could potentially benefit from.
Think About Finances
Talking about payments and finances may not be your favorite part of the consultation, but it is necessary when you are discussing cosmetic dentistry. During the consultation, this is the perfect time to talk about any required deposits, payment plan options, and expenses that are involved for the procedure or treatment that you are interested in.
Cosmetic dental treatment is exciting, but there is plenty of preparation involved. By asking questions and using the tips listed above, you can get on track towards your dream smile!
About the Author
Dr. Kevin Thomas is an experienced dentist who has been working in the field for over three decades. He earned his Doctor of Dental Surgery degree from Georgetown University and has advanced training in numerous disciplines, including cosmetic dentistry and full-mouth rehabilitation. Currently, he is a proud member of the American Dental Association and Massachusetts Dental Society. For more information on cosmetic dentistry or to schedule a consultation at his office in Milton, visit his website or call (617) 696-4800.