Root Canal Therapy – Milton, MA
Don't Be Afraid; Save Your Tooth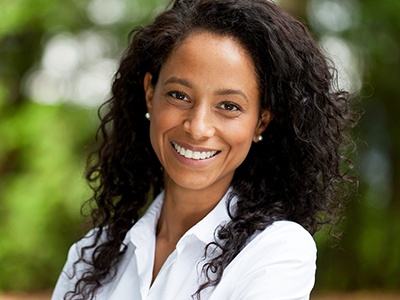 Dental infections can be very painful, and they typically end with tooth loss. You can stop the discomfort and retain a full set of natural teeth by undergoing root canal therapy, a procedure where the infected tissues inside your tooth are removed. While root canals have something of a frightening reputation, the modern version of the treatment is actually relatively painless and will help you find relief from your severe toothache. Thanks to state-of-the-art technology, the treatment is easier and more reliable than ever before. Get in touch with us today to schedule an appointment with Dr. Peter Rider if you think you might have an infection that can only be treated with root canal therapy in our Milton, MA dental office.
Why Choose Thomas Family Dental Associates
for Root Canal Therapy?
Highly Experienced
Endodontist In-House
Convenient Early and
Late Appointments
Comfortable Dental Office and
Welcoming Team
Reasons for a Root Canal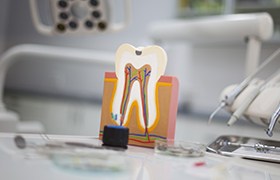 Root canal therapy is needed when there is a problem with the soft tissue inside your tooth, also known as the pulp. This treatment might be needed if:
You have tooth decay that has been allowed to progress untreated.
Your tooth has been cracked or chipped, exposing the pulp inside to bacteria.
You have a lost or defective crown.
An injury has damaged the inside of your tooth (even if it didn't leave a visible chip or crack).
Root Canal Frequently Asked Questions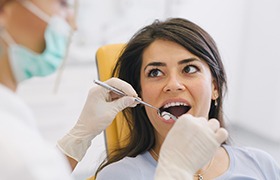 Even though the procedure is completely safe, it's perfectly normal to be anxious about getting a root canal, especially if you don't know much about the treatment. Our goal is to help you feel at ease throughout your appointment, and to that end we are prepared to answer any questions you might have. To give you a head start, we've listed some of the more common inquiries that a lot of our patients tend to ask us.
Do I need sedation dentistry for a root canal?
You might think that dental sedation is required for getting through a root canal procedure. In reality, though, it's generally unnecessary. While root canal therapy in the past might have been painful, today it causes no more discomfort than a routine filling. As such, we actually won't have to sedate you in order to keep you comfortable. You may still be nervous before the treatment (which, again, is completely understandable), but rest assured that Dr. Rider will take every step possible to help you relax during root canal therapy.
Is a root canal my only option?
Some people choose to leave dental infections alone to see if they get better on their own. This is never a good idea. The infection will only ever grow more severe without professional intervention, and sooner or later the damage will become so extensive that the tooth will need to be extracted.
Root canal therapy is always preferable to an extraction whenever you have a choice between one or the other. By undergoing a root canal, you can save your natural tooth; if you have an extraction performed instead, you'll need to get a dental implant or another type of restoration to fill the gap, which will require additional appointments and separate, costly treatments. Leaving the gap empty will also do more harm than good as the nearby teeth will start to drift out of alignment, which can ultimately lead to additional oral health problems.
What is the recovery process for root canal therapy?
The recovery process after root canal therapy is simpler than you might think. Your mouth may be somewhat tender and sensitive for a few days, but the discomfort can easily be controlled with ibuprofen or another type of pain medication. Normally, the pain should be gone after about three days once your tooth has had a chance to heal. If swelling occurs, apply an ice pack over the area for 10-minute intervals. You should continue brushing and flossing as normal, but you should be very gentle with the treated tooth until the discomfort is gone.
How can I tell if I need a root canal?
There are multiple symptoms that could tell you that your tooth is in need of root canal therapy. The most commonly known one is a toothache that never goes away. Other warning signs include extreme tooth sensitivity (experiencing pain when the tooth is exposed to hot or cold), discoloration, swollen and/or tender gums, and a pimple-like bump near the affected tooth. Call us immediately if you experience any of these issues. If there's good reason to believe that you have a severe infection, we'll do all we can to fit you in on the same day so that we can take care of the problem immediately.