Porcelain Veneers – Milton, MA
An Easy Way to Reinvent Your Smile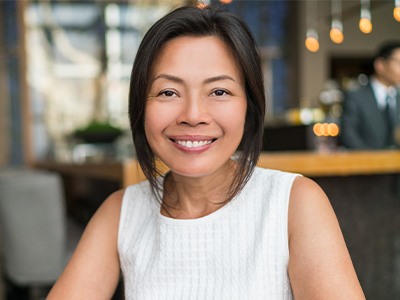 Completely transforming your teeth is easier than you might think. Instead of visiting our dental office several times throughout the year for a variety of cosmetic treatments, we can address all of your dental concerns at once during just two appointments! Get in touch with our dental office today to set up a consultation to learn about porcelain veneers in our Milton, MA dental office and how they can be used to perform quick yet dramatic smile makeovers.
Why Choose Milton Hill Dental
for Porcelain Veneers?
Dentist with Advanced
Cosmetic Dentistry Training
High Quality Dental
Porcelain That Lasts
for Years
State-of-the-Art
Technology and
Dental Techniques
How Do Porcelain Veneers Work?
Porcelain is generally the preferred material for making veneers, as not only is it particularly durable, but it also mimics both the color and light-reflective properties of real tooth enamel. Veneers are also highly stain resistant since they're not as porous as your real teeth. While veneers will eventually need to be replaced, they can last about 10 to 20 years if cared for properly.
The first step is to schedule a consultation. We'll determine whether veneers really are the best option for improving your smile, and we'll discuss what the end results should look like. During the procedure itself, a bit of enamel is taken from your natural teeth so that the veneers don't look too bulky. Then some impressions of your teeth are taken and sent to a lab along with the specifications for your unique smile (such as the shape, size, and color required to seamlessly blend in with the rest of your smile). You'll normally wear temporary veneers for a couple of weeks in order to protect your teeth. Once the permanent ones arrive, we'll attach them to your teeth with the same kind of cement used for dental crowns.
The Benefits of Porcelain Veneers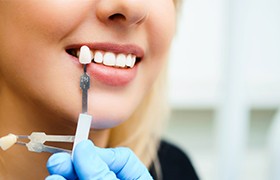 Porcelain veneers are relatively easy to maintain; all you need to do is brush and floss every day to ensure that the underlying tooth and nearby gum tissue stay healthy. Compared to dental crowns, they're much more conservative and allow us to save more of the tooth's natural enamel. Also, porcelain resists stains very well, meaning you can count on your veneers to maintain their improved appearance for a very long time.
There are numerous cosmetic flaws that can be corrected via porcelain veneers. This includes common issues such as chips, cracks, misshapen teeth, small gaps, uneven teeth, severe stains, and minor crowding. And of course, one key advantage of veneers is that many patients can take advantage of them; you should be a suitable candidate as long as your mouth is still healthy and free of infection.
How Can You Maintain Your Porcelain Veneers?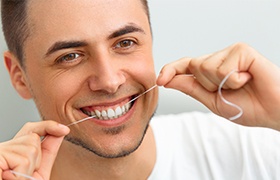 Porcelain veneer maintenance is not particularly difficult. That said, we recommend keeping the following tips in mind if you want them to last for years:
Continue visiting us for checkups every six months so that we can identify potential problems.
Keep the tooth and the nearby gums healthy with regular brushing and flossing. Make sure that you are using a soft-bristled toothbrush as well as non-abrasive toothpaste that won't damage the surface of the veneers. (In particular, you should avoid whitening toothpaste that can easily scratch porcelain.)
To avoid damaging the veneers, do not chew on ice, pen tips, or other hard objects. Cut crunchy foods into pieces before eating them.
Consider wearing a nightguard to protect your veneers from chipping and cracking.
Understanding the Cost of Veneers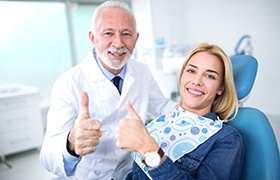 Cost is always an important factor when considering cosmetic dentistry. Like most dental services, the cost of veneers in Milton can vary depending on the quality of materials used and the expertise of your dentist. When it comes to your smile, quality counts! To learn if veneer treatment is right for your appearance goals and your wallet, take a moment to review the information below.
Cost VS Cosmetic Dentistry: What's Right for Me?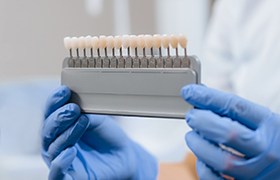 Before committing to porcelain veneers, it's important to consider all your options. Our talented team of dentists can perform a variety of cosmetic services at different price points. Each cosmetic service can accomplish distinct things for your smile, such as:
Teeth Whitening – Do you have noticeable stains on your teeth? Professional teeth whitening can dramatically brighten your smile! In-office whitening can deliver fast results, while at-home whitening provides a more gradual transition. Keep in mind that professional whitening treatment only helps with tooth color, not shape or position.
Dental Bonding – This quick and affordable treatment can cover up cracks, stains, and dental gaps. Cosmetic dental bonding can typically be completed in just a single visit. Your results will need to be touched up every few years by a cosmetic dentist in Milton.
Gum Recontouring – Do you have a "gummy" smile? We can remove excess tissue to reshape your gum line and improve the proportion of your smile. Gum recontouring typically only takes one appointment.
Metal-Free Restorations – The dark color of metal crowns, inlays, and onlays can make them really stand out. Our team can repair a broken or decayed tooth with natural-looking porcelain restorations that blend in seamlessly with your smile.
Veneers – Veneers are a versatile treatment that can upgrade a single tooth, several teeth, or transform your entire smile. While they cost more than other options, veneers in Milton can dramatically improve the color, shape, and position of your teeth.
Invisalign – Invisalign clear braces can subtly straighten crooked, crowded, or gapped teeth. Invisalign is an investment of both time and money. Invisalign cannot address issues like chips or stains, only position.
How to Make Veneers Affordable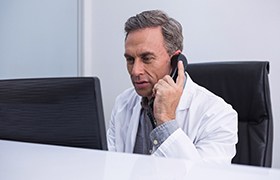 Unfortunately, most dental insurance plans do not cover the cost of veneers and other cosmetic treatments. However, there are various ways to reduce your out-of-pocket expenses when upgrading your smile. For example, we are happy to help patients connect to flexible dental financing through CareCredit. A trusted partner, CareCredit allows patients to break down the cost of veneers into manageable monthly payments. Many of their plans involve little or no interest, making CareCredit an excellent option for almost any budget! Ask our staff for more details.
At Thomas Family Dental Associates, we believe every patient deserves to have the beautiful smile of their dreams without breaking the bank. We will work with you to ensure you reach your smile goals in an affordable way. To learn more about the cost of veneers in Milton and different payment options, schedule a consultation at our office.
Porcelain Veneers Frequently Asked Questions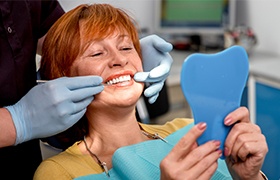 We want you to be proud of your smile, which is why we want to take every possible to make sure the porcelain veneer process is a success. You should never undergo a procedure that you're not completely confident about, so please reach out to us if there's anything you're unsure of. Below, we have listed the answers to a few of the questions that we have heard most often whenever our patients have come to us for porcelain veneers.
Can Porcelain Veneers Fix a Gap in My Teeth?
The short answer is "yes", although obviously it depends on the size of the gap in question. We do need to consider how your smile will look once the gap is gone. For example, relatively small gaps can be filled with a pair of veneers – one for each tooth on either side of the space. A larger gap might require the placement of four to six veneers so that the end result looks as natural as possible.
What Happens if a Porcelain Veneer Chips or Breaks?
If the veneer has simply fallen off, we may be able to attach it, so be sure to save it if possible. In cases where the veneer is broken, take the lost fragment out of your mouth, then check to see if there are any sharp edges inside your mouth that could end up cutting nearby soft tissues. Get in touch with us as soon as you can so that we can schedule an appointment for you. The tooth in question should be safe, but it might be sensitive, so be careful in the meantime.
Can You Get Porcelain Veneers on Bottom Teeth?
Veneers can be placed on either arch of teeth as needed. The main question is whether or not you'll actually need veneers on the bottom teeth. The end goal is always to create a smile that looks as natural as possible, so we'll need to be very careful about choosing which teeth to place the veneers on. We won't always need to apply them to both arches, but it is certainly an option.
Can I Get a Single Porcelain Veneer?
If you only need to hide one specific tooth that is misshapen, discolored, or cracked, then a single veneer could very well be all that you need. Of course, there are plenty of cases where just one veneer is not going to be enough. Maybe an entire row of teeth has been stained, or there are multiple gaps that need to be hidden. Multiple veneers will certainly be required in such situations. That said, the exact number will vary from case to case, and we'll make a recommendation based on our findings.
Does Dental Insurance Cover Porcelain Veneers?
Most of the time, dental insurance won't cover veneers since they're a cosmetic procedure. You might receive some level of coverage if the veneers are being used for restorative purposes, however. No matter the case, our team can help you go over your plan to confirm whether or not insurance can help make veneers more affordable. We can also help you apply for CareCredit, a third-party financing option that breaks the cost of care into more manageable monthly installments.