BOTOX® – Milton, MA
A Simple Solution for Minimizing Fine Lines & TMJ Problems
While aging is a natural process, some people may show clearer signs of wear and tear on the face compared to others. The good news is that you don't have to settle for wrinkles that make you feel self-conscious. With BOTOX® treatment, we can help beautify your skin by minimizing fine lines and turning back the clock on your look. This solution can also be used for therapeutic purposes, such as for those who suffer from TMJ disorder and require treatment to reduce discomfort. Keep reading to learn more about BOTOX® or give us a call today to schedule your initial consultation!
Why Choose Milton Hill Dental for BOTOX®?
BOTOX® for TMJ Treatment
Personalized Treatment Plan for Optimal Results
Highly Experienced Cosmetic Dentist
What is BOTOX®?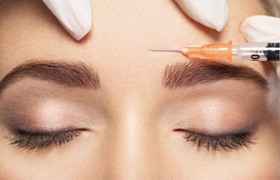 BOTOX® is a regulated formula of botulinum toxin that is typically utilized medically to help treat patients struggling with muscle spasms and discomfort. By injecting this into damaged or affected muscles, the substance can work to prevent unwanted movements that could result in pain or even impede proper healing in the body. Furthermore, BOTOX® can be used aesthetically to keep facial muscles from creating wrinkles and fine lines, allowing you to enjoy a smoother face.
Who is a Good Candidate for BOTOX®?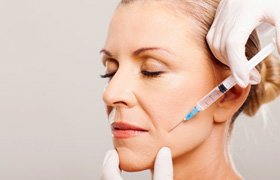 Not every patient is going to be eligible for BOTOX®, such as those who are pregnant, have skin disorders, deep facial scarring, or certain neuromuscular diseases. For this reason, you'll need to undergo a thorough consultation and examination with our team so we can determine if this treatment is right for you. Good candidates for BOTOX® are usually in their late 20s or older and want to fix facial flaws such as:
Lines between the eyebrows
Crow's feet
Horizontal forehead lines
Muscle spasms
Lines in the corners of their mouth
Smoker's lines
For those who are suffering from a temporomandibular joint (TMJ) disorder, BOTOX® can effectively relieve the muscles in the face and reduce tension in the jaw. This treatment can also alleviate headaches, discomfort caused by teeth grinding or clenching, and even serious jaw strain.
The Benefits of BOTOX®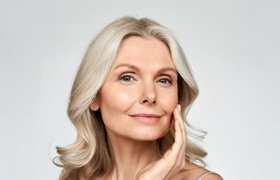 Some of the advantages of undergoing BOTOX® treatment include:
Non-surgical solution : You won't have to worry about invasive surgery involving scalpels or lengthy recovery periods.
Fast results : BOTOX® treatment itself can be performed in as little as 20 minutes while the results can become noticeable after 3-5 days.
TMJ treatment : With this solution, you can minimize pain and discomfort caused by TMJ disorder.
Lasting effects : After getting BOTOX®, you can expect to enjoy your results for 3-6 months.