Emergency Dentist — Milton, MA
Save Your Smile, Stop Your Pain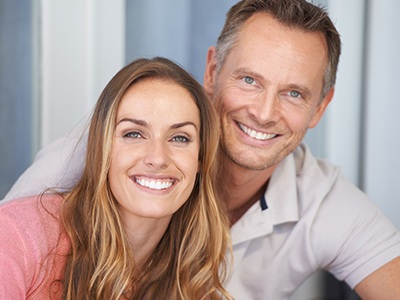 When you have a severe toothache or serious dental damage, there's no time to waste. It's best to see your emergency dentist in Milton soon. After all, we at Milton Hill Dental can treat all sorts of dental emergencies. A speedy appointment with our team will relieve pain and restore your smile to working order. Plus, you can avoid the hassle of an ER visit. Go ahead, then, and contact us for urgent care today.
Why Choose Milton Hill Dental for Emergency Dental Care?
Same-Day Appointments Available
Various Tooth Repair Options
In-House Periodontist & Endodontist
How We Treat Dental Emergencies
Maybe it's your first time facing a dental emergency. Even if that's the case, though, you shouldn't worry. Our office will give you a primer on how urgent oral care works. To that end, here are some things to expect at your emergency visit:
A Same-Day Appointment – Once you've called us, our office will book your visit for the earliest available time. We'll likely see you the very same day! During the call, staff will also provide you with first-aid tips for your situation.
An Emergency Exam – Our team will perform an emergency exam when you arrive. By doing so, they'll learn the source and extent of your oral issue. This step also allows us to relieve your immediate dental pain.
A Findings Review – Our dentists will review their findings with you after the exam. They'll also suggest potential care options. From there, the dentists will draft a custom treatment plan based on your needs and feedback. (To be clear, our office will explain the prices and timeline before performing a treatment.)
Top-Quality Dental Care – You can count on our team to quickly address your oral issue. Thanks to their expertise and knowledge, they're always ready to heal a broken smile! That fact applies whether you need a filling, crown, root canal therapy, or something else.
The Most Common Dental Emergencies
In reality, dental emergencies vary as much as the people who have them. You won't find any two that are exactly alike. However, there's enough overlap that some are considered common. Our team is thus equipped to handle these more "typical" emergencies. That way, we can stay prepared and heal your mouth effectively! If you experience any of the problems below, then, make sure to contact us immediately.
Understanding the Cost of Dental Emergencies
Remember: dental emergencies can differ, and different people have unique dental health needs. Therefore, there isn't a set price for urgent oral care. You'll need to meet with our dentists to get an exact treatment estimate. That said, you can trust Milton Hill Dental will work to make your dental emergency affordable. Once we've relieved your immediate pain, we'll lay out a treatment plan and discuss your financing options.
How to Prevent Dental Emergencies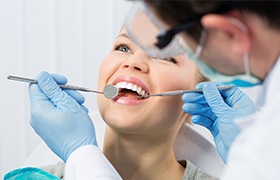 A dental emergency can happen to anyone, but they are generally avoidable. Follow these tips to keep your teeth and gums safe:
If you play sports of any kind, wear a mouthguard. (This rule should apply even if the game has little-to-no physical contact.)
Don't chew on ice, pens, pencils, or other extremely hard objects.
Never open anything with your teeth; find some scissors, a bottle opener, or another appropriate tool instead.
Maintain good oral hygiene habits by brushing and flossing every day.
To prevent small dental issues from getting worse, visit us for checkups every six months.