Teeth Whitening – Milton, MA
Say Goodbye to Stubborn Tooth Stains!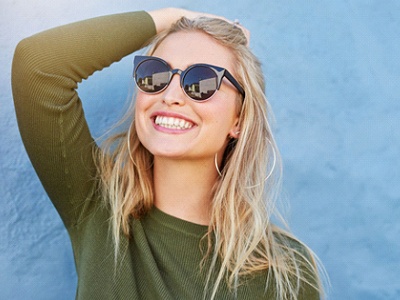 Teeth tend to darken as we get older for a number of reasons, from drinking a lot of richly pigmented beverages to tobacco use to the natural processes of aging. Maybe you've tried to achieve a younger-looking smile with over-the-counter teeth whiteners, but they didn't provide the results you wanted. At Milton Hill Dental, though, we offer professional-grade take-home and in-office teeth whitening in Milton, MA to help you say goodbye to stubborn tooth stains. Contact our dental office today to learn how teeth whitening can transform your smile and boost your confidence!
Why Choose Milton Hill Dental for Teeth Whitening?
Highly Experienced Dentists with Advanced Training in Cosmetics
In-Office and Take-Home Teeth Whitening Available
Friendly, Down-to-Earth Approach to Dental Care
Who Is a Good Candidate for Teeth Whitening?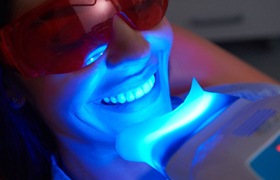 Whether you want to clear away minor surface stains or you're struggling with deep-set discoloration, many patients are good candidates for teeth whitening. Your eligibility might depend on the root cause of your tooth stains, the state of your oral health, and the specific goals you have for your smile. If that sounds complicated, don't worry – our dentists can go over all of these factors during your initial consultation. That way, we can be sure that teeth whitening is truly the best cosmetic dentistry treatment for you.
How Does Teeth Whitening Work?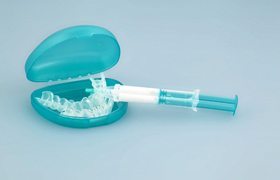 When you meet with your cosmetic dentist in Milton, the two of you can decide which of our two teeth whitening options is ideal for you.
Take-Home Teeth Whitening
If you're interested in brightening your pearly whites from the comfort of your own home, then our professional take-home teeth whitening kits can help. While store-bought products use one-size-fits-all trays and watered-down bleaching gels, each of our solutions is 100% customized to meet each patient's unique needs. All you have to do is fill the trays with the gel and wear them for about 30 to 60 minutes a day. Your smile should be at least six to eight shades brighter after about two weeks!
In-Office Teeth Whitening
Maybe you have an important event coming up soon, and you want to look your best as quickly as possible. In that case, we can dramatically lighten your teeth in just one sitting! Plus, you won't have to sit in the treatment chair for an entire afternoon; most of our in-office teeth whitening treatments only take about an hour.
Tips for Maintaining Your Brighter Smile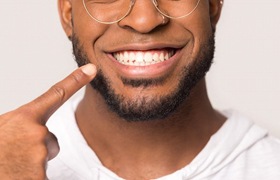 The results of your teeth whitening can last anywhere from several weeks to a year or longer. It all depends on how well you care for your smile. To keep your pearly whites bright and beautiful for as long as possible, make sure to:
Practice good oral hygiene by brushing twice a day and flossing at least once per day.
Limit your consumption of dark-colored beverages (coffee, tea, etc.) and sip them through a straw if you drink them.
Consider quitting tobacco products if you use them.
Attend your biannual checkups and cleanings at our office.
Understanding the Cost of Teeth Whitening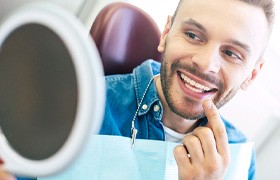 At your initial cosmetic consultation, we can explain the factors that will affect the amount that you can expect to pay for teeth whitening. The process isn't exactly the same for every patient, so the final price will vary based on your specific needs; we'll always make sure that you have a reliable estimate to work with before you have to make any decisions. Below, you'll find a brief guide that can help you better understand the costs associated with teeth whitening.
Factors That Affect the Cost of Teeth Whitening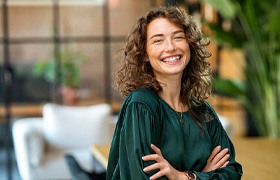 A single whitening treatment typically has a set price, but the cost of the overall whitening process can be influenced by a number of factors. For example:
If there are severe stains on your teeth, you might need to pay for additional treatments in order to achieve the shade you want for your smile.
Oral health issues like cavities and gum disease will need to be treated before teeth whitening is performed.
Any veneers or crowns made out of tooth-colored material will likely need to be replaced if you want restorations that match the shade of your newly brightened grin.
Types of Teeth Whitening: What Do They Cost?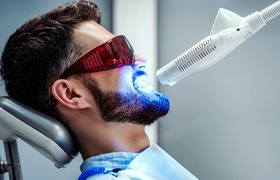 Of course, before you can figure out the cost of teeth whitening, you need to determine the kind of whitening you want to pursue:
In-office whitening normally costs between $400 and $800.
A take-home whitening kit will usually cost around a few hundred dollars, with the exact price depending on factors such as brand.
Over-the-counter whitening trays normally cost $100 or less, and they can be found in both supermarkets and pharmacies.
The cheapest whitening method is store-bought products such as strips, gels, and whitening toothpastes. The cost of said products can be anywhere from $7 to $40.
Inexpensive Teeth Whitening vs. Professional Teeth Whitening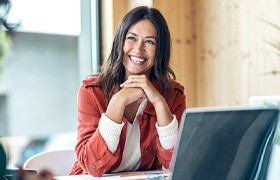 While over-the-counter whitening methods may be cheaper, they're not always reliable. Oftentimes they can take months to produce the desired results, and some patients end up not seeing any change at all. Meanwhile, professional treatments are much more effective – especially when it comes to more extensive types of discoloration – and they tend to yield noticeable results in a faster timeframe. In short, it's often worth paying more for a higher-quality whitening solution.
Options for Making Teeth Whitening Affordable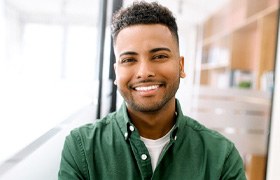 Dental insurance normally doesn't pay for cosmetic treatments. As such, your dental plan probably won't cover professional teeth whitening. However, you still have the option of applying for financing through CareCredit. Instead of paying the entire cost of the whitening treatment up front, you can instead break it into smaller installments that you can pay over several months. If you would like more details about CareCredit financing and how it works at our practice, please give us a call today.
Teeth Whitening FAQs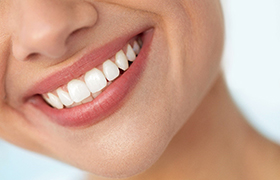 Are you unhappy with your stained or discolored teeth? If so, you might be thinking about getting teeth whitening in Milton. By reading through the information above, you can best determine whether this cosmetic solution is right for you. Of course, it's completely normal to have a few concerns about the process before committing to it. That's why we've decided to answer some of the most frequently asked questions we get from patients about teeth whitening. If you'd prefer to speak directly with a member of our team, don't hesitate to contact us!
Does Teeth Whitening Hurt?
If you suffer from dental-related anxiety, you might be hesitant to commit to treatment because you're worried the procedure will hurt. However, since professional whitening treatments are entirely custom, you're significantly less likely to experience tooth sensitivity. It's incredibly important that you let our team know that your teeth are prone to sensitivity during your consultation. That way, we can take the proper steps to help you avoid the unpleasant sensation, such as spacing out your whitening appointments and using specialty toothpaste.
How Can I Make My Teeth Whitening Results Last?
It depends! If you take proper care of your newly improved smile, your bright results can last anywhere from a few months to a few years. Here are some steps you can take to preserve your pearly whites:
Practice good oral hygiene. Make sure you're brushing twice a day, flossing daily, and rinsing with an ADA-approved mouthwash regularly.
See your dentist regularly. You must visit your dentist every six months for a checkup and cleaning to keep your mouth clean and prevent stains from developing.
Limit your intake of dark-colored foods and drinks. By using a straw when drinking coffee, red wine, and other staining beverages, you can keep your teeth nice and white for as long as possible.
Am I a Candidate for Teeth Whitening?
Almost anyone who has a stained or discolored smile is a good candidate for teeth whitening in Milton. Of course, the only way to know for sure is by scheduling a consultation with our team at Milton Hill Dental. We will conduct an oral examination, review your medical history, and ask about your goals to determine whether or not it's the ideal solution for you. Your oral health must be in good condition before you can move forward with your treatment plan.
Is Teeth Whitening Safe?
There is no room for error when it comes to your smile. That's why it's critical to use safe products that are designed specifically for your teeth and gums. If the products aren't FDA or ADA-approved, they have not undergone rigorous testing, which means they could potentially cause harm in the short and long term. Professional teeth whitening treatments are considered extremely safe because they're administered by a licensed professional and the custom trays ensure the solution doesn't spread to your gums or accidently get ingested.