Teeth Whitening – Milton, MA
Say Goodbye to Stubborn Tooth Stains!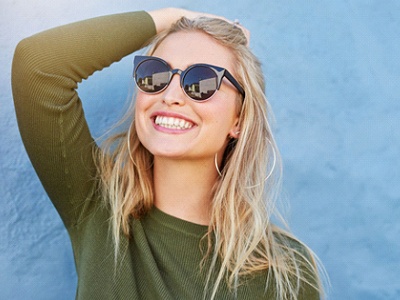 Teeth tend to darken as we get older for a number of reasons, from drinking a lot of richly pigmented beverages to tobacco use to the natural processes of aging. Maybe you've tried to achieve a younger-looking smile with over-the-counter teeth whiteners, but they didn't provide the results you wanted. At Thomas Family Dental Associates, though, we offer professional-grade take-home and in-office teeth whitening in Milton, MA to help you say goodbye to stubborn tooth stains. Contact our dental office today to learn how teeth whitening can transform your smile and boost your confidence!
Why Choose Thomas Family Dental Associates for Teeth Whitening?
Highly Experienced Dentists with Advanced Training in Cosmetics
In-Office and Take-Home Teeth Whitening Available
Friendly, Down-to-Earth Approach to Dental Care
Who Is a Good Candidate for Teeth Whitening?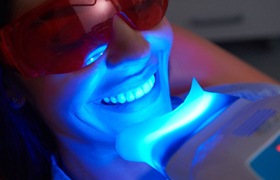 Whether you want to clear away minor surface stains or you're struggling with deep-set discoloration, many patients are good candidates for teeth whitening. Your eligibility might depend on the root cause of your tooth stains, the state of your oral health, and the specific goals you have for your smile. If that sounds complicated, don't worry – our dentists can go over all of these factors during your initial consultation. That way, we can be sure that teeth whitening is truly the best cosmetic dentistry treatment for you.
How Does Teeth Whitening Work?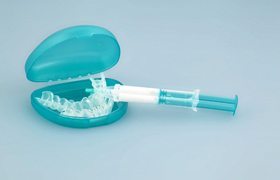 When you meet with your cosmetic dentist in Milton, the two of you can decide which of our two teeth whitening options is ideal for you.
Take-Home Teeth Whitening
If you're interested in brightening your pearly whites from the comfort of your own home, then our professional take-home teeth whitening kits can help. While store-bought products use one-size-fits-all trays and watered-down bleaching gels, each of our solutions is 100% customized to meet each patient's unique needs. All you have to do is fill the trays with the gel and wear them for about 30 to 60 minutes a day. Your smile should be at least six to eight shades brighter after about two weeks!
In-Office Teeth Whitening
Maybe you have an important event coming up soon, and you want to look your best as quickly as possible. In that case, we can dramatically lighten your teeth in just one sitting! Plus, you won't have to sit in the treatment chair for an entire afternoon; most of our in-office teeth whitening treatments only take about an hour.
Tips for Maintaining Your Brighter Smile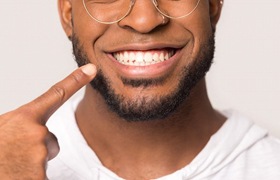 The results of your teeth whitening can last anywhere from several weeks to a year or longer. It all depends on how well you care for your smile. To keep your pearly whites bright and beautiful for as long as possible, make sure to:
Practice good oral hygiene by brushing twice a day and flossing at least once per day.
Limit your consumption of dark-colored beverages (coffee, tea, etc.) and sip them through a straw if you drink them.
Consider quitting tobacco products if you use them.
Attend your biannual checkups and cleanings at our office.