Dental Insurance – Attleboro, MA
We Help Make Healthier,
Happier Smiles Affordable
Dental insurance is an excellent benefit that helps patients save hard-earned money as they work towards better oral health – but many people aren't entirely clear on how to use it properly. In fact, less than 3% of the United States population actually takes full advantage of their coverage in a calendar year! Thankfully, our team is here to help. Keep reading below to learn more about how to make the most of dental insurance.




And Many More!
Sue Makes Things Easy & Predictable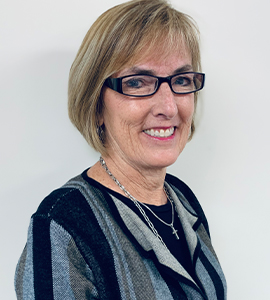 Working directly with health insurance companies can be overwhelming, which is why we recommend that our patients leave this task in the hands of a true professional. Sue, our dedicated dental office manager, has plenty of experience with navigating the in's and out's of dental insurance, and she'll be happy to pursue the reimbursements you deserve with gusto. She even knows what actions to take when providers decline to pay for important care that is supposed to be covered under your specific plan.
Are you concerned about using dental insurance? Would you like to learn more about which services may or may not be covered? Sue would love to speak with you in-person or over the phone! Don't forget – our team has your best interests at heart, and we want to make dentistry a transparent, ultimately rewarding experience.
How Dental Insurance Works
Dental insurance is designed around prioritizing prevention – after all, isn't it much easier to avoid a dental problem entirely? By fully covering (or providing a heavy discount for) preventive care like biannual dental checkups and cleanings, the ultimate goal is to save patients money and time in the years to come. For instance, studies have shown that for every dollar spent on six-month appointments, the average person saves anywhere from $8 to $50 on average regarding future restorative/emergency treatment.
What is the Difference Between Dental and Medical Insurance?
Traditional medical insurance is designed to cover the cost of serious illnesses, injuries, or life events such as pregnancy. However, dental insurances are a little different. They're based around a "fee-for-service" model, where small premiums make the insured eligible for anywhere from $1,000 to $1,500 of benefits per calendar year. You also have to meet a deductible each year before these benefits can be accessed.
Most dental insurances do not allow unsured benefits to roll over, which is why it's important to get as close to the maximum as possible before it expires for good. Our team can help you evaluate your dental needs and utilize your personal coverage to its full potential while also minimizing what needs to be paid out-of-pocket.
I Want to Use My Dental Insurance Benefits – What Now?
At Thomas Family Dental Associates, we're happy to accept nearly all dental insurances, so don't hesitate to contact us with questions and concerns! Here are some examples of the most common plans our patients have:
Altus
Blue Cross Blue Shiled
Delta Dental Premier
Cigna
And many more!




And Many More!
Sue and our other team members will be happy to provide comprehensive estimates of coverage and help patients in need create an airtight plan for future care. Is your desired treatment not fully covered by your plan? That's not a problem at all. Our financing options can help make even the most complex procedures budget friendly. We also have special offers, so be sure to check those out at your earliest convenience too. If you're ready to get started, be sure to contact us today.