Preventive Dentistry – Milton, MA
Is It Time for a Checkup?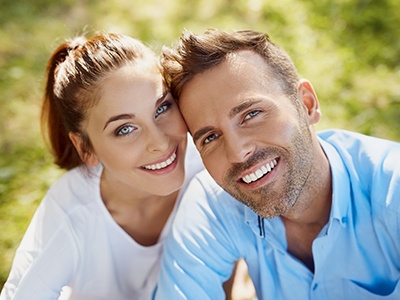 Over the years, our team has worked together to develop an approach to dental care that helps them protect patients from dental issues before they even appear. The services listed on this page are meant to keep the mouth safe from decay and gum disease so that you can maintain a dazzling smile without needing to pay for additional treatments. If you or your child is due for an appointment, please call us today for preventive dentistry in Milton, MA.
Why Choose Milton Hill Dental
for Preventive Dentistry?
Dentists with
Decades of Experience
Highly Reputable,
Friendly Team
Advanced Diagnostic
Technology
Dental Checkups & Teeth Cleanings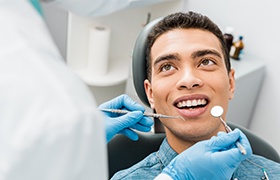 Your regular dental checkups will give us a chance to monitor your dental health. We'll be able to find cavities and dental damage in their earliest stages so that they can be treated right away. We'll help you make a plan after we're done examining your teeth and gums. Of course, no regular dental appointment would be complete without a cleaning to get rid of the plaque and tartar that has built up in the areas of your mouth that you haven't been able to keep clean with regular brushing and flossing.
Children's Dentistry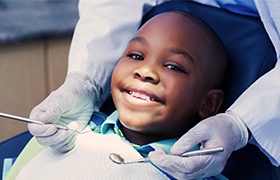 We consider ourselves a family dental office, and we're always happy to accept younger patients whose smiles are still developing. The key to children's dentistry is to teach your little ones that a dental office is a safe, welcoming place. That way, they won't be afraid should they need to be treated for cavities or gum disease. In addition to examinations and cleanings, we will also provide fluoride treatments and dental sealants for added protection against dental decay so that they keep their precious smiles safe.
Dental Sealants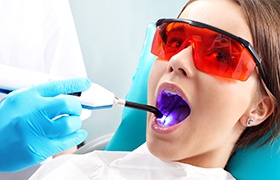 Brushing your teeth thoroughly every day sounds simple on paper. However, some of your teeth are trickier to clean than others due to their position, especially for younger children. To protect your little one's molars during those vulnerable years where they are still developing their brushing techniques, we can place a thin resin barrier over the enamel. The sealants themselves are virtually invisible and can last for about a decade, protecting the tooth from all manner of harmful oral bacteria.
Fluoride Treatment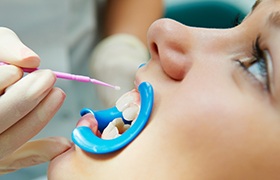 Every day, some of the minerals that make up your enamel are lost to bacteria. Luckily, said minerals can be replaced by fluoride, which is found in various brands of toothpaste and is usually added to community water sources. To give your smile a little extra fluoride protection, we can apply it directly to your teeth in a highly concentrated form. This goes a long way towards keeping your teeth free of cavities until your next appointment. Patients of all ages who are at a higher-than-average risk for decay should ask about having a fluoride treatment done.
Nightguards for Bruxism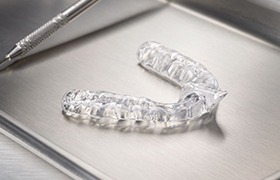 You're probably no stranger to stress, whether it's related to work or your personal life. Sometimes stress can cause you to grind your teeth while you sleep. This condition, known as bruxism, can severely wear down the enamel and place an inordinate amount of strain on your jaw. A nightguard will stop your teeth from touching each other so that you can prevent the damage of grinding. Our nightguards are made based on impressions of your teeth so that they fit as comfortably as possible.
Oral Cancer Screening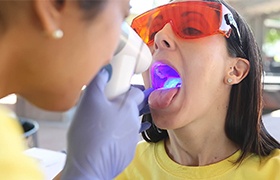 Oral cancer is strongly linked to tobacco or excessive drinking. However, of all new cases that are diagnosed in a year, about a quarter of them won't be linked to either lifestyle choice. In other words, anyone can suffer from oral cancer. An oral cancer screening will be performed as part of your regular checkup so that you can seek treatment as quickly as possible if you need to. There are a number of potentially suspicious symptoms we can watch out for, such as sores and discolored patches. We can help you seek a biopsy and a proper diagnosis should we find a potential cancer warning sign.