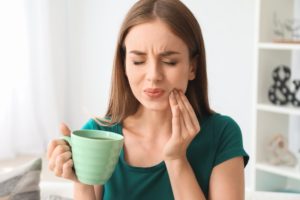 Dental emergencies can never be planned for, which is why they cause anxiety and fear for many. However, knowing what to expect if a sudden issue happens will automatically prepare you if one does occur. Although every dental emergency is different, there are some common treatments that your dentist will use. Read on to learn more about these popular emergency dental services to get peace of mind in the event of a dental disaster.
But First, What Exactly is a Dental Emergency?
A dental emergency occurs when you experience pain or discomfort suddenly that is distracting to the point that you can't go on with your daily tasks. This could be a physical injury from sports, or an infection that's developed over time. A dentist is the best place to go in the event of an emergency, however you should visit the ER immediately if you have difficulty breathing, problems with your jaw, or deep facial wounds.
Your Dentist Comes to the Rescue
Thankfully, in the case of chipped, cracked, broken, lost, or infected teeth, your dentist can help! If you have a dental emergency, chances are they will use one of these treatments:
Root Canal Therapy
Root canals have a bad reputation, but they actually get you out of pain rather than put you in it. If you have an infection, better known as a toothache, your dentist can use root canal therapy to remove the damaged area while maintaining the rest of your tooth. Without root canal therapy, the only option would be a complete tooth extraction.
Tooth Reattachment
A knocked-out tooth can be surprising, but it can be restored if you act fast. Try to visit your dentist within an hour of when the dental emergency occurred. Rinse your knocked-out tooth carefully and hold it by the crown to prevent damage. Ideally, you'll have placed your tooth back in your socket, holding it steady with your tongue. From there, an expert will be able to ensure that it's safely back in place.
Dental Fillings
A lost or damaged filling can be painful because it exposes the more sensitive portion of your tooth underneath. If this occurs, contact your dentist right away. Depending on your specific situation, they will see you on the same day of your emergency or schedule an appointment in the future. Once you're at their office, they'll replace your restoration with a tooth-colored filling to keep your smile protected.
Dental emergencies will always be surprising, but what happens next is in your control. Keep this information in mind so you know exactly what to expect in the future!
About the Practice
Thomas Family Dental has a team of dentists with decades of combined experience. They use their extensive training and education to offer a wide range of high-quality dental services when you need them most. Plus, Dr. Peter Rider is an in-house Endodontist who specializes in getting patients out of pain with root canal therapy. For any questions, he can be contacted through their website or by phone at (617) 696-4800.